Leave No One Behind
What is the programme about?
"Leave No One Behind (LNB)" is a four-year Joint UN programme that aims to empower the vulnerable persons in Albania to have equal access to public services and opportunities, to have a voice in public decision-making affecting their lives, and to hold the duty bearers accountable. It avails of technical expertise and know-how of UN agencies in the country which allows for greater impact and outreach by focusing on the municipal level and its linkage to the national level. It will support the implementation of the newly shaped vision of the social sector in Albania, in line with SDGs and the country's aspirations towards EU integration.

The project's intervention focuses at social service provision at municipal level where service delivery is largely realised. It targets the local people and has a particular focus on people with disabilities and Roma and Egyptian communities who are in need of social protection and care by enabling them to demand and better access the system as well as to contribute themselves to social inclusion efforts. In parallel, the project supports the municipalities and locally based service providers to deliver more effective and efficient services and to promote social inclusion. Besides local level, the project is anchoring its interventions at system level: it is concerned with the further development and subsequent monitoring of implementation and funding of policies relevant to social inclusion. The themes of gender equality and good governance cut across all other sectors and levels of project implementation.
The programme is jointly implemented by four UN partner agencies UNDP, UNFPA, UNICEF, UN WOMEN under UNDP management and in synergy with other Swiss Development Cooperation (SDC) past and current interventions in Albania. SDC also funds the programme at the amount of 8 Million CHF.
What we do
Empower vulnerable people especially persons with disabilities, Roma and Egyptians, and vulnerable women, to demand social inclusion and to better access social services in order to improve their social situation and well-being
Enhance organizational capacities of social care agencies at local level to provide better quality, more inclusive, equitable and efficient services
Support national institutions in better implementing their social inclusion policies and adequately funding social services through improved data collection systems and organizational capacities
Support the national and local government authorities as well as NGOs to uphold the principles of gender equality and good governance in their planning, implementation and policy formulation
Generate knowledge about and promote good practices and mechanisms of social inclusion, social care and social protection in Albania
What have we accomplished so far?
18 information and awareness raising workshops and forums on the rights and entitlements for social services were provided to Rome and Egyptian (R&E) people, as well as persons with disabilities (PwD) in Diber, Ura Vajgurore, Permet. Lezha, Fier and Kruja, Tirana, Durres, Elbasan, Shkoder, Korçe, Gjirokaster; 390 beneficiaries received information about services on various issues of concern.
Specialized services provided to 148 children and youth with disabilities in the community centers of Lushnje, Pogradec, Bulqize, Sarande and Shijak municipalities.
300 school-aged Rome and Egyptian children, and 197 families (50% females) in the municipalities of Fier, Lezha and Kruja (Fushe-Kruja) received an increased number and types of services, through an inclusive package of integrated social services for Roma and Egyptians.
Health educators in 5 regions now cooperate jointly to increase demand for Sexual and Reproductive Health (SRH) services.
Institute of Blind Students in Tirana provided with assistive technology, followed with capacity building of the relevant staff, aiming to provide adequate services for children and persons with visual impairments.
A training of journalists from 15 different media outlets conducted; various social media platforms used to support demand and delivery of adequate social services; a series of audio-visual materials produced and disseminated to promote good practices of social inclusion of PWDs.
Partnerships established with 19 targeted municipalities for implementation of best practices on inclusive services provision at local level.
10 selected municipalities increased capacities in developing social care plans in compliance with the Law on Social Care Services. Also, 180 staff in the selected municipalities increased their knowledge and skills in planning, needs prioritization for vulnerable groups, and delivery of social services.
Municipalities of Fier, Lezha and Fushe-Kruja supported to implement a model of integrated social services with the potential of scaling up in other local governments units.
160 teachers improved their skills on inclusion to education of minorities.
29 professional staff (90% women) of Lushnje, Pogradec, Bulqize, Sarande and Shijak community centers benefited from two capacity building workshops and two exchange visits on good practices of services.
Municipalities of Fier and Permet increased capacities to operationalize their functions related to Sexual and Reproductive Health (SRH), Education, Gender and Social Protection and Inclusion.
Municipalities of Tirana, Shkodra, and Korca were supported to conduct participatory practices for gender responsive budgeting (GRB) at local level.
Supported preparation and adaptation of Social Housing Law, which, as a result, was approved in May 2018.
Supported preparation of 3 Decisions of Council of Ministers (DCMs) for the implementation of the Law on Social Care Services.
INSTAT's technological capacities upgraded as required for data collection to perform the Income and Living Conditions Survey (SILC). The methodology of SILC shared and discussed with representatives from relevant line ministries. Also, INSTAT staff is capacitated to improve and standardize social inclusion data collection system in compliance with EU SILC requirements.
3 studies conducted on satisfaction with social care services, state expenditures on social care services, and capacity and training needs assessment of Disabled People's Organizations (DPOs) that will serve as a basis for planning future project interventions and measuring its progress.
Status:
Ongoing
Project start date:
June 2017
Estimated end date:
December 2021
Focus area:
democratic governance
Project office:
Implementing partner:
United Nations Development Programme
Funding Support by
Donor name
United Nations Development Pro
Mptf Albania One Un Fund
Amount contributed
$1,139,065
Delivery in previous fiscal year
2018 $731,039
2017 $237,417
Explore more
Elda Media, a 9-year old Roma girl from Lezha takes pride at the dress she has designed and made…
If you want to understand how a person with disabilities feels, ask Artan. He is 25 years old, from…
Today Eni, 12 year old, is excited: He is able to read independently and even for his parents.
When Sanije and Hasan started married life together, their daily life and dreams for the future were…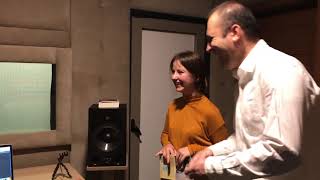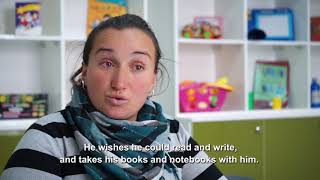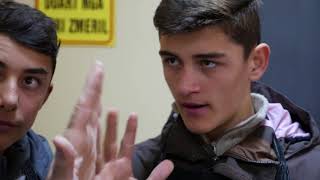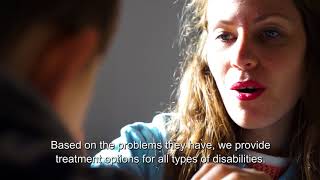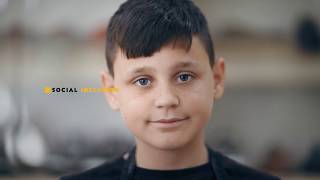 If you want to understand how a person with disabilities feels, ask Artan. He is 25 years old, from…
Project Document: Leave No One Behind
This is the progress report of "Leave No One Behind"project outlining results during the first year…
This report explores existing budgets and social service expenditures of Albanian local…
This report provides an assessment of Civil Society Organizations (CSO) of/and for persons with…
This report provides an overview of the satisfaction with social services received by Roma and…