Economic and Social Empowerment for Roma and Egyptians - a booster for social inclusion
What is the programme about?
Roma and Egyptian communities are among the poorest, most marginalized and socially excluded groups in Albania. Studies show that the level of poverty among Roma is twice as high as the majority population. Low level of educational attainment, high unemployment rate, low monthly incomes, extreme living conditions and direct and indirect barriers in accessing public services are indicators that prevail in the majority of Roma and Egyptians.
"Economic and Social Empowerment for Roma and Egyptians- a booster for social inclusion" project, aims to promote the economic and social empowerment of Roma and Egyptian communities in Albania focusing in the regions of Tirana, Durres, Shkodra and Berat. The project relies on the Roma and Egyptian community led development as well close co-operation with central and local authorities in the targeted regions. The project supports the Government of Albania in its efforts to achieve the objectives set forth in the National Action Plan for the Integration of Roma and Egyptians, 2016-2020, while promoting respect for human rights, gender mainstreaming and intercultural dialogue, as prerequisites for the country's EU integration.
The project empowers Roma and Egyptian communities to participate in local planning processes and prioritization of infrastructure development of Roma and Egyptian neighborhoods through Area-Based-Approach. It works to build capacities of Roma and Egyptian civil society organizations to be able to implement small scale projects in response to community needs. The project also supports Roma and Egyptian individuals through skills, employment and entrepreneurship. The government is supported for delivering inclusive integrated family based social services and to implement and monitor the National Action Plan for the Integration of Roma and Egyptians, 2016-2020.

Work-package 1: Skills, employment and entrepreneurship for Roma and Egyptian women, men and youth

Inequality between Roma and Egyptians and majority population in the job market, especially for women, is significant in Albania. The activities of this work package aim to support Roma and Egyptians' inclusion in active employment programmes, education and vocational training opportunities and in governmental institutions, intending to activate their productive potential and to support their integration in the labour market, ultimately narrowing the employment gap between these minorities and the majority of the population.

Work-package 2: Community Led Local Development for Roma and Egyptian inclusion

Supporting the ground for Roma and Egyptian civil society and activists and local administration to work together and implementing practical policies on Roma and Egyptian inclusion is crucial in the process of combating poverty and social exclusion. Roma and Egyptian local communities in Tirane, Durres Shkodra and Berat will be mobilized into Community Counselling Forums (CCFs) for prioritizing local needs and implementing relevant actions (e.g. self-help activities on youth, culture, education, environment etc.) in close co-operation with local authorities. Municipalities will be supported to design Local Action Plans on Roma and Egyptians, while Roma and Egyptian CSOs will be supported through capacity building and grant schemes on local initiatives.

Work-package 3: Improving access to basic services (education, health, social care, civil registration)

Roma and Egyptians are less likely to meet the eligibility criteria for basic and social services because of the lack of personal documents or a formal residence transfer, illiteracy or inability to complete the application forms, highly complicated procedures, possession of ownership on lands they do not possess de facto, etc. The project will particularly support Ministry of Social Welfare and Youth, Ministry of Education and Sports, Ministry of Health and municipalities to design packages and delivering integrated community based social services targeting families and children. A programme on communication for behaviour change model will get established to influence attitudes and behaviours of public servants at national and local level.

Work-package 4: Building capacities and supporting implementation and monitoring of the National Action Plan for the Integration of Roma and Egyptians (NAPIRE) 2016-2020

At the national level, the project will strengthen the capacity of the government to monitor implementation of the National Action Plan for the Integration of Roma and Egyptians in the Republic of Albania 2016-2020. Improvement and updating of the National Electronic Data Collection System ROMALB will happen at the national and local level to ensure disaggregated data on Roma and Egyptians feeds monitoring and reporting. The project will support training of national and local officers and of civil society organizations on monitoring and reporting on Roma and Egyptian related policies.

What have we achieved so far?
361 Roma and Egyptians have been employed from July 2016 to December 2017. The beneficiaries have been supported with employment promotion programmes such as on the job training, subsidized employment, combination of on the job training and subsidized employment and internship programme. There is a 38% dropout rate from the workplace and the project is coping for maximizing long term employment
72 Roma and Egyptians from Shkodra, Berat, Tirana and Durres who expressed interest for the income generation programme were trained during April-September 2017 and the 34 most prominent business plans are supported to start up or strengthen their income generation activities based on a competitive selection process.
The project has designed a participatory planning guideline for local government authorities and assisted the municipalities of Tirana, Durres, Shkodra and Berat to prepare three (3) year Roma and Egyptian Local Community Development Action Plans
In the framework of capacity development of Roma and Egyptian CSOs, ESERE project has provided grants to 20 (twenty) projects submitted by Roma and Egyptian NGOs, covering a wide range of activities in the Municipality of Tirana, Durres, Berat and Shkodra.
The living conditions of more than 1200 Roma and Egyptian families (approximately 6000 inhabitants) are improved through community upgrading infrastructure projects of a wide variety. Presently, 6 community upgrading projects (CUP) have been completed: 1) Systematization- Lana riverbank in Shkoza, Tirana; 2) Water supply, sewage and greenery in Iliria quarter in Shkodra; 3) Kindergarten in Barrikada, Berat; 4) Sewage system, street paving and lighting in Nishtulla, Durres; 5) Systematization and asphalting of the Roma residences area, near the former Military Unit in Lanabregas, Tirana; 6) Connection of electricity for the Residence of Lanabregas, Tirana. Another 4 CUPs have initiated: 1) Reconstruction of Creche in Donika Kastrioti Quarter in Berat; 2) Construction of Sewage System at Roma Area, Quarter "30 Vjetori", in Berat; 3) Construction of Multifunctional Community Centre in Shkodra; 4) Systematization/cleaning of the sewage system and street rehabilitation/lighting in Cezma e Ferres, Durres (under procurement).
60 Roma and Egyptian households (190 citizens) were settled in the new residential complex in LanaBregas, Tirana, thanks to the road pavement, systematization of public spaces and construction of power supply network.
Two models for inclusive education and desegregation, respectively, a) Early part-time primary adult education and b) Schools as community centers, are mainstreamed into public education system in Tirana, Durres, Shkodra and Berat, by improving education outcome of more than 2300 Roma and Egyptian students.
80 Roma and Egyptian adults enrolled and follow regularly part time basic education through the "Early part-time primary education model" being implemented in Shkoder, Berat and Durres during 2016-2018.
786 Roma and Egyptians enjoy improved access to basic services, including civil registration, education, health and social care provided though a pilot model of integrated community based social services.
The electronic data collection system Romalb (www.romalb.org) is functional and training was provided to 190 civil servants and local government officials.

Status:
Ongoing
Project start date:
October 2015
Estimated end date:
December 2019
Focus area:
accelerate structural transformations
Project office:
Implementing partner:
United Nations Development Programme
Funding Support by
Donor name
Government Of Albania
European Commission
Amount contributed
$4,540,667
Delivery in previous fiscal year
2019 $167,236
2018 $1,737,259
2017 $1,687,090
2016 $598,109
2015 $6,519
Explore more
With EU support, new Multifunctional Community Center provides integrated community-based social…
UNDP, Tirana Municipality and ECO Tirana have signed an agreement to integrate socially and…
The reconstructed nursery in the neighborhood Donika Kastrioti in Berat opened its doors today to 30…
A week of events was organized in Albania to mark International Roma Day.
The New Year could not have come better for the 60 Roma families who entered their new homes on…
Members of Egyptian Community in Albania marked their national day for the very first time.
Zymyle Seferi, a 23 years old young Egyptian, was helped by a EU-UNDP initiative in Albania to…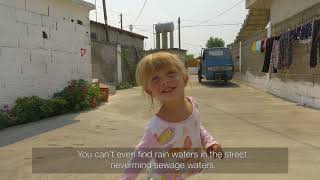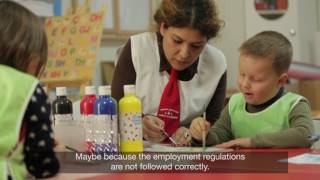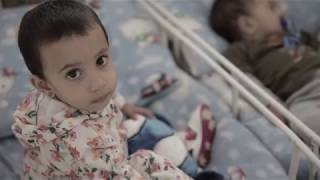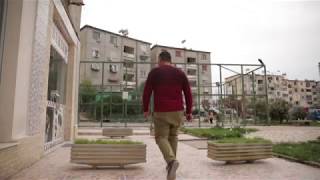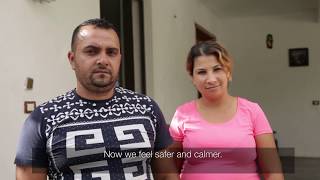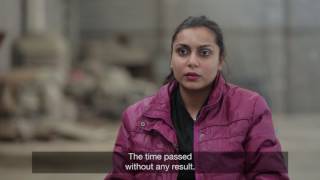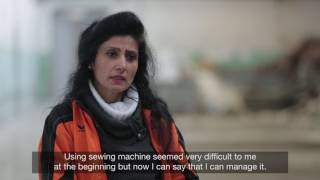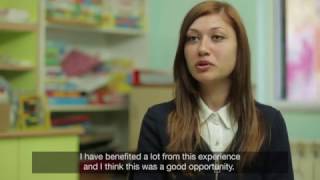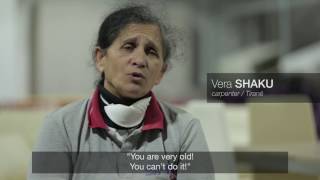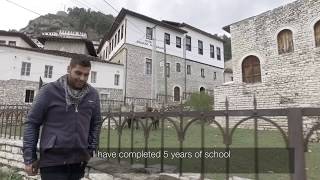 This study focuses on the social exclusion profile of Roma and Egyptians in Albania.
This brief outlines UNDP-Albania support to Social Inclusion, Gender and Roma
The National Plan for Integration of Roma and Egyptian Communities in the Republic of Albania…
This Inception Report outlines progress in the project implementation.
This brochure brings the history, traditions and culture of the Egyptian Community in Albania
This brochure brings in focus Roma Voices
The subsidized Employment Scheme for Roma and Egyptians
This is a call for application for the on job training schemes targeting Roma and Egyptians…
The Project "Economic and Social Empowerment for Roma and Egyptians – a booster for social…
Projects facts and targets.
The pilot model of Integrated Community Based Social Services (ICBSS) for Roma and Egyptian…
This Report outlines partnerships with Roma Civil Society Organizations.
This is the project document of : "Economic and Social Empowerment for Roma and Egyptians- a booster…