OUR FOCUS
Social Inclusion
In depth
UNDP helps social and economic inclusion in Albania through supporting policies and implementation measures designed to avoid exclusion by helping to remove barriers that stand in the way of people realizing their full capabilities. Group specific implementation measures (e.g. policy responses and action plans) are of critical importance for Roma and Egyptian communities as well as Persons with Disabilities, in no small part due to EU accession related commitments. In order to address the risks that hinder realization of personal, social and economic potential of all individuals UNDP supports national policies and institutions to increase women's participation and economic opportunities, improve their access to justice mechanisms, mainstream gender into legislation and development policies and eradicate gender based violence.
Poverty rate is around 12% (2008) however Roma and Egyptians in Albania live at higher risk of poverty due to a long-standing social exclusion. Poverty in these communities is estimated to be four times higher than national average. People with disabilities, women victims of gender based violence and other vulnerable groups face multiple barriers reinforcing the imperative for equitable growth and inclusive development. In the frame of the National Strategy for Development and Integration and particularly supporting the sectoral and cross-secoral strategies of employment, business and investment development, social inclusion and social protection the focus of UNDP work is and will continue to be in the following areas:
Active labour market measures targeting youth employment as well as supporting youth entrepreneurship through public private partnerships
Assisting local authorities and equipping vulnerable groups with the relevant vocational and training skills, particularly looking into rural employment and skills needs;
Promotion of corporate social responsibility in the private sector;
Support to SMEs with non-financial services to increase their productivity and competitiveness.
Support Roma and Egyptian communities to engage in participatory local planning, improve their living conditions, access rights and public services and services.
Policy support and institutional strengthening for central and local authorities to respond to the needs of vulnerable Roma and Egyptian communities
Support government and civil society partners in the implementation of the Convention on the Rights of Persons with Disabilities (CRPD)
Assist public authorities, civil society organisations, the media and citizens at large in order to improve national capacities on gender issues as well as to increase public demand for human rights and gender equality.
Combating gender-based and domestic violence by supporting policies, capacities, data collection and services at national and local level.

Results
UNDP supported labor market interventions in the form of active labor market measures through public private partnerships for youth employment thus tackling the labor exclusion of low skilled and vulnerable youth as well as other socially excluded groups.
Explore more
Elda Media, a 9-year old Roma girl from Lezha takes pride at the dress she has designed and made…
Five young people were awarded with special recognition during the celebrations of United Nations…
With EU support, new Multifunctional Community Center provides integrated community-based social…
The reconstructed nursery in the neighborhood Donika Kastrioti in Berat opened its doors today to 30…
UNDP, Tirana Municipality and ECO Tirana have signed an agreement to integrate socially and…
If you want to understand how a person with disabilities feels, ask Artan. He is 25 years old, from…
Zymyle Seferi, a 23 years old young Egyptian, was helped by a EU-UNDP initiative in Albania to…
Today Eni, 12 year old, is excited: He is able to read independently and even for his parents.
When Sanije and Hasan started married life together, their daily life and dreams for the future were…
Luli Feri 45 comes from the Egyptian community. Throughout all her life, she faced discrimination…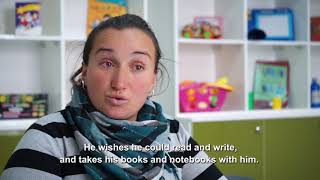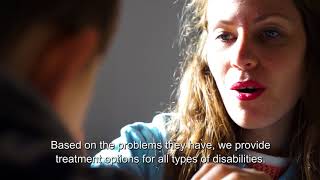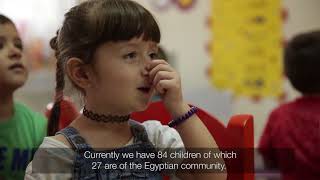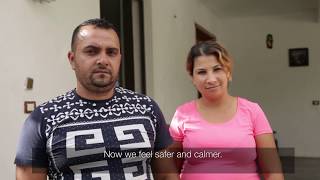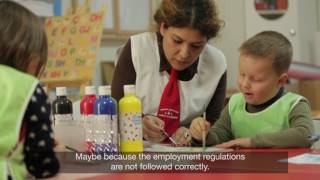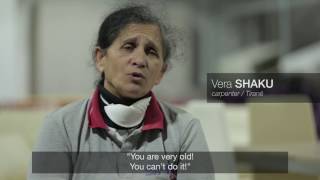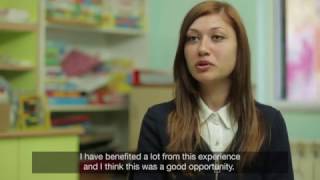 If you want to understand how a person with disabilities feels, ask Artan. He is 25 years old, from…
This is the Semi-Annual Progress Report for the Programme "Leave No One behind".
This brochure provides an update of the results achieved in the context of "Leave No One Behind"…
This publication provides quick facts and data from a financial review of local budget spending on…
This Inception Report outlines progress in the project implementation.
This document presents facts, data and targets after two years of "National Action Plan for Roma and…
This report provides an assessment of Civil Society Organizations (CSO) of/and for persons with…
This report provides an overview of the satisfaction with social services received by Roma and…
This report explores existing budgets and social service expenditures of Albanian local…
This brochure brings in focus Roma Voices
This is the progress report of "Leave No One Behind"project outlining results during the first year…
The "Intersex research study in Albania, Bosnia and Herzegovina, the former Yugoslav Republic of…
The subsidized Employment Scheme for Roma and Egyptians
This is a call for application for the on job training schemes targeting Roma and Egyptians…
The Project "Economic and Social Empowerment for Roma and Egyptians – a booster for social…
Projects facts and targets.
The pilot model of Integrated Community Based Social Services (ICBSS) for Roma and Egyptian…
This Report outlines partnerships with Roma Civil Society Organizations.
This is the project document of : "Economic and Social Empowerment for Roma and Egyptians- a booster…
Project Document: Leave No One Behind